Well, do you remember back in April when I witnessed that scary dog attack?




The pit was put to sleep in May. I thought everything was over.




Case closed.




ummmmmm... NOPE!




Friday I received a nice summons to appear in court on the 26th as a witness.




I hope it isn't going to be a huge circus. I wasn't able to attend the first hearing when she the owner was found guilty and when they determined that the dog had to be put down, but it was crazy from everything I read. They tried to make it seem like it was just a case about pit bull discrimination. It wasn't at all! I saw the whole attack occur and that crazy dog and two other big dogs ran for their lunch (the woman with two little dogs). The attacked woman ended up with a chunk out of one arm and one little doggie was injured too.




For the entire attack story, see

HERE

.




Stay tuned. I'll keep you updated afterward the court date.



*******************************



Do you see the handy dandy newsletter sign-up link over there to the right?




Well, if you haven't signed up yet for my designer newsletter, please do.




You can also sign up for any other specific




Gotta Pixel designer newsletter at the same time.




The newsletters took a break for the summer,




but my next one will be released on Tuesday.




Each week it will have my newest releases, featured LOs,




challenge info, and sale info.




Don't miss out!



*********************

Congrats to the designers who made the latest cut for
the Funky Playground's Teacher's Pet contest...

debra
green elephant
jaimeyoung
jannylynn
krystal hartley
miss tiina
mom2da3ks
pameladonnis
tara dunstan



The assignment for week 4, the final one, was also released. It's a collaboration with another designer. All of the ones still in the contest have been paired up with a FPD designer and the rest of us will be matched up with someone else. I sooo want to do this, but I'm not sure if I have time for a collab this week. I need to decide soon. I know I'll probably do it, but who knows.




**********************


look what one of my super duper fabulous CTMs, Patricia (a/k/a pcisneros)
made for you.....

4 oh so cute quickpages with my Zippity Zoo Zah page kit


QP files are always huge so this is split up into two files...
be sure to grab both of them

download one
download two
please tell your friends to come over here for a visit so they can grab these fab QPs too

please be sure to leave Patricia a thank you here or directly on her blog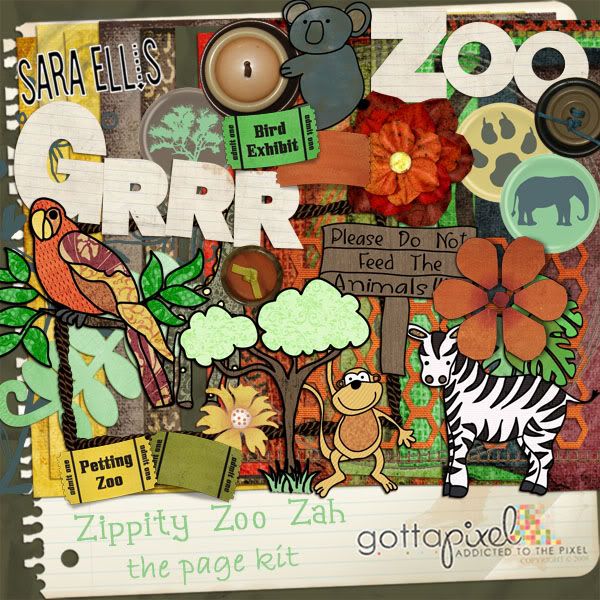 ***Scrap for Hire ok... just like all of my other personal use goodies

Zippity Zoo Zah is available in the separate paper pack, element pack,
and the combo page kit ....
grab the page kit for $2 off
with coupon SE_BLOG_2zoo
expires midnight August 28th