well, only if you really like this....
Are you familiar with The Funky Playground's Teacher's Pet event right now? It's a super fab designer contest and learning place for designers (of all levels - established and newbies). Some really great talent can be found in the gallery over there. Every assignment is available as a freebie for one week, as long as you are a FPD newsletter subscriber. Even the designers who are cut from the competition can still play along and offer their freebie assignments too.
Well, I made the first cut off (cut from approximately 100 designers down to 50). Wish me luck making it to round 3.


Week 2 is all about making unique extractions.
sooooooooo.... here's Fleece Corners............. they won't be available too much longer....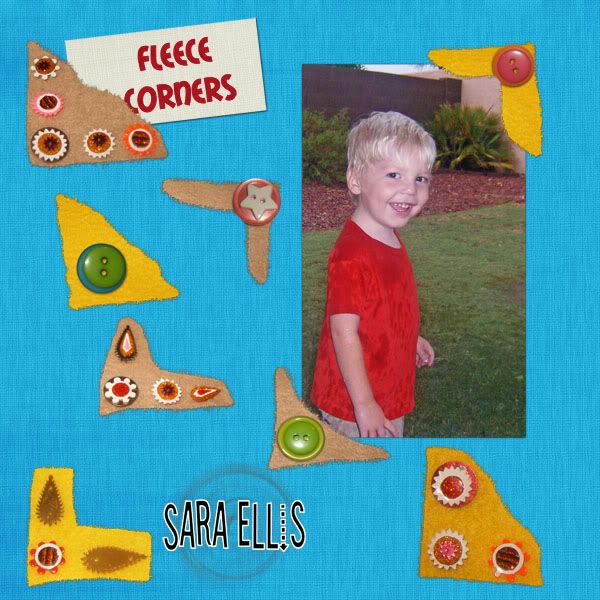 grab it HERE this and all the other week 2 assignments are freebies until Monday 9am EST...
wish me luck making it to week 3
oh..... I do have to share a comment from Linnie_818 ... she has left the most fabulous replies on both of my entries, as well as some other designers contributions...................... she replies AFTER she unzips each freebie & then writes a review....
here's my latest from her...
"
These are amazing. I usually seem to have trouble using corners. They never look quite right to me. But these are wonderful. I opened up the zip to "take them for a test drive" and they're great. They don't "match" anything and that's why they're perfect. Thank you for sharing these cuties with us!!! And good luck!
"
Isn't she a doll?????? I really want to find her and send her a little thank you.... but she is very tough to find........ If you know her, please tell her to visit my blog & say hello..... and if you are her, HI!!!!!!!! I adore you!