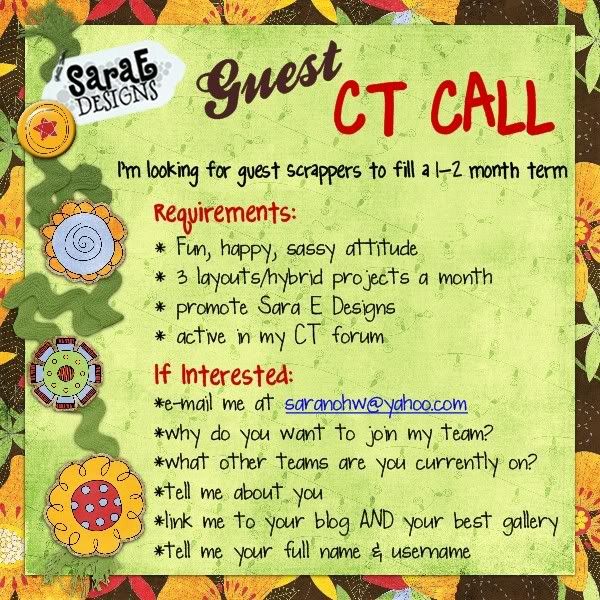 Don't want to be tied down to a long commitment with a Ct?
It's the perfect time to introduce yourself to a designer you might not be familiar with.... or get to know my designs better.
Requirements:
*I'm looking for Guest Scrappers to fill 1-2 month terms. Please let me know which you prefer.
*fun, happy, sassy attitude
*3 layouts/hybrid projects a month
*promote Sara E Designs
*active in my CT forum

If interested:
*e-mail me at saranohw(at)yahoo(dot)com
*why do you want to join my team?
*what other teams are you currently on?
*tell me about you
*link me to your blog AND best gallery
*tell me your full name and username