tonight we went to Meet the Teacher night at school. Hudson was sooooooo excited that it's finally time to go back to school. He's just going to be in his 2nd year of preschool so it's still the coolest thing ever to him. He was jumping up and down screaming "we're going to my school! We're going to my school!" over and over. Too bad that none of his friends were there tonight, but he still had a blast back there. Now he just has to wait 3 more days until the first day of school.

**********

oh my! now do I have some enabling for you today?

First off, I'll start with the Teacher's Pet project.


isn't this mini, Penelope, soooo cute?

it's my entry The Funky Playground's Teacher's Pet , week 1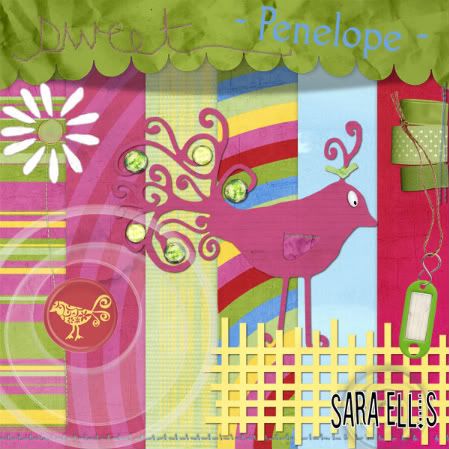 you must be a Funky Playground newsletter subscriber to get the password & receive this and any other Teacher's Pet mini kits you want... sorry, I can't even give it to my CT... you have to get it this way ....

I submitted mine with 5-10 minutes to spare before the deadline & mine was the 96th ............. so that means at least 96 freebie minis

just go HERE:
http://www.funkyplaygrounddesigns.com/gallery/showphoto.php?photo=5054

if you make a layout with this, please upload it HERE: http://www.funkyplaygrounddesigns.com/gallery/showgallery.php?cat=523

thanks!!!!!!!

Suzee Q's Stuff blog has already linked up my mini, along with a whole bunch of other ones that she loves. She has a fab blog with links to lots of freebies and daily downloads too.

*********

another freebie for you..........
Nachtstern (Mara), one of my sweet CTMs, made a 2 pager 8.5x11 QP set for all of you with an old kit of mine, Today.... please be sure to leave her some loving on her blog if you grab it... thanks

http://www.4shared.com/file/57052614/a4af7c8e/SaraEllis-DareToDreamToday1.html


http://www.4shared.com/file/57052612/4dccd9bb/SaraEllis-DareToDreamToday2.html

********************

and....
how about a whole lot of Gotta Pixel fun??????


Help me make your dream kit.... along with 4 other talented GP designers... see HERE
Everyone who participates will receive this collaboration kit for free. (who knows what it will look like... that's up to all of you)

***

and............. how about a little
Luau
fun???????
you can win this.....
In addition, you will be entered into a drawing to win the following:
Grand Prize
1 - $10.00 coupon to Amy Sumrall, Sarah Meyer, Jill D-Zines, Michelle P and Sara E.'s stores ($50.00 worth of free products)
First Prize
1 - $10.00 coupon to Lynne, Cherie, Jen and Paula's stores ($40.00 worth of free products)
Second Prize
1 - $10.00 coupon to Kristmess, Michelle S and She's Full of Scrap's stores ($30.00 worth of free products)
get more info
HERE