Today I took the boys to a super cool toy store by us. I've never been there before, even though I've heard fabulous things about it. It's not a typical toy store with junky toys that you find everywhere else. It has some Melissa & Doug items, Rokenbok, and lots of other brands and toys I've never seen before. Hudson wanted a garbage truck so badly. It was pretty cool.... BUT....... it was $72. Hello! It's from Germany and it's pretty large and heavy, but that's a little crazy of a price when I know that it will end up smashing into other trucks and walls. His big dream is to become a garbage truck man after his 4th birthday. He really really loves garbage days.




Anyway, this fab store has open playdays a couple times a week. They let all the kids run around and play with all of the sample toys and ride-on toys, there is also a story time too...... and the best part...we (the parents) can all sit and chill if we want because the employees guard the door and also play with the kids......... AND we don't have to pick up anything afterwards. I know the whole gig is that they hope each of us buy something. I didn't today, but I'm sure I will in the future.




**********************



Our first big monsoon hit a couple nights ago. Half of our backyard turned into a lake, a highway had to be shut down because it was totally flooded, and a school close to us had part of the ceiling cave in. It was crazy. One of the worst ones, if not the worst one I've seen in the six years I've been here. I did take some pics. I just haven't uploaded them out of my camera yet. I'll try to share them tomorrow.



**********************



ok........... here's my reality tv bits for the night... you know I'm a reality tv junkie....it's so crazy sad





I just finished watching the premier episode of From G's to Gents on MTV. It was pretty entertaining to watch these thugs on the quest to better themselves. Now, it's time for Tori & Dean: Home Sweet Hollywood on Oxygen. It's so entertaining because there are soooooo many similarities between Tori and my sister. It's pretty comical.



**********************


It's Gotta Grab It time!!!!!!!!!!



Mix and match your PERFECT kit! Pick from

7

0+ element, paper and alpha packs, mini kits and more, all using the same color swatch and theme, and build your pefect kit. This month's theme is DENIM!

how cool is that???

here's a gander at my goodies........

Gracie Mae



Grabba Edges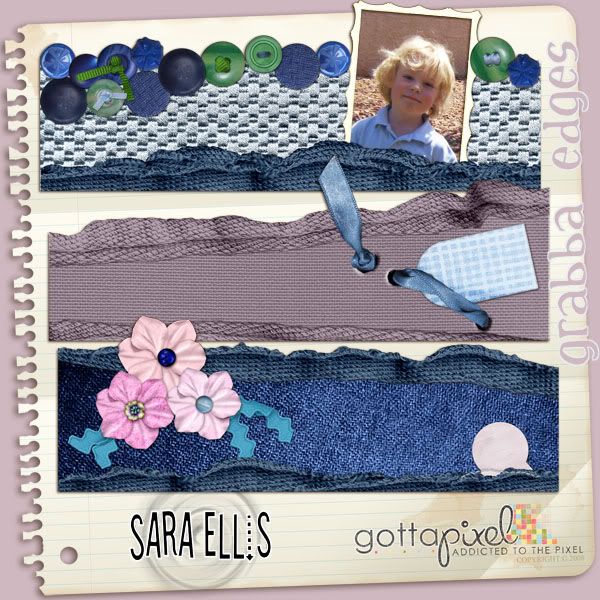 and... Grabba Chirpie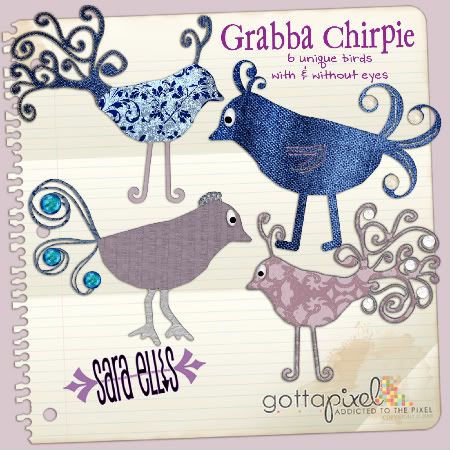 (detailed images available for each goodie of mine)



From July 14 - 20 EST/EDT, the Gotta Pixel Designers will bring you one huge collaborative effort to bring you exactly what you need and want. There is something for everyone to pick from! A smörgåsbord of artistic talent and at a great price!



View all the products!


Contributing Designers



Acmdesignz




Amanda Geils




Amy Sumrall




Ann Cobb




Beth Kern




Cherie Shields




Connie Prince




Elka Romero




Isabel Mendez




Jen Maceyunas




Kathryn Estry




Kimberly Cameron




Mad Scrapper Designs (Robin)




Michelle Pieters




Michelle Swadling




Paula Yagisawa




Princess Sophie




Sara Ellis




Sarah Meyer




She's Full of Scrap




Silvia Romeo




Sweet Digi Scraps (Liz)



******************



please scroll down ..... my CT call is still open! don't miss this fabulous opportunity!