It's Livid Vivid time.......I wasn't sure when I was going to get these done & in the stores. They are only in PDW and OAKS right now. I've been having major u/l issues at HODS tonight.
and.....for the first 24 hours only $1.50 each (50% off).......
grab them as fast as you can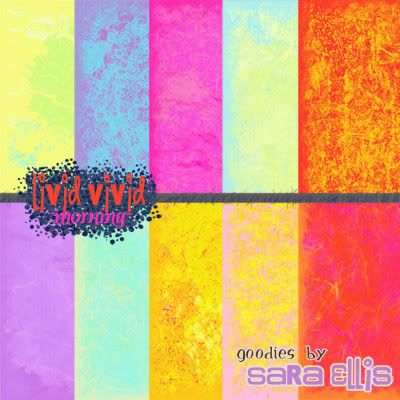 and
dontcha just love them??????
Evening is the darker set and Morning is the brighter sunnier set.
Make sure you grab both sets.
Every paper has a different texture from the rest of the bunch.
Each one also has between 3-6 shades/colors for total uniqueness.
Grab them at
OAKS
and
PDW
**********
now a little something funny..........
yesterday I googled my mom so I could verify her address ....... and I came across something from her local hospital...........she has been involved in their celebrity charity dinner event every year for the last 4-5 years ..... well, every year they have a diff theme & the "table owners" get dressed up and soooooo, I don't remember what their theme was this year, but my mom was Dolly Parton and her friend, Cricket, was Mae West....... anyway, I just thought this was a riot! and I had to share ........ even though my mom freaked when I told her that she's on the hospital's website................. oh, their group won the most creative award, that's why they made it on the web
************
ok...now you better scroll down to check out my Guest CT Call.......
you wouldn't want to miss out on this fab opportunity, would you???