Christmas Goodies no. 5 ...and exciting news
...
Oh my...I forgot to mention to you that I am finally on a CT, Angela Sharrow's CT to be exact. I'm so psyched! I've only applied for 2 CTs so far because I've been pretty picky with the designer. I love her stuff! If you'd like to check out some of her goods,
click here
for her stuff in the Digital Freebies store. She hasn't handed out her first assignment yet, but it should be very soon. I'm actually have 3 positions, I will be a designer on the CT, a preview maker, & a QuickPage Artist. Woo-Hoo! There are a couple more calls on DigiShopTalk that I'm interested (Traci Reed & ShelleyRae). Hopefully I'll be able to get my applications in before the deadlines for those.
For those of you that love my alpha from a couple days ago, here's a card I made for my father-in-law last night with his grandsons (my 2 youngest & their cousin)...I used my alpha for this: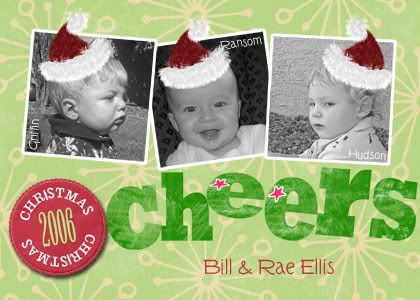 credits here
ok...now....are you ready for my Christmas Goodies no. 5 FREEBIE?!?!? I bet you are!
It's three funtabulous papers. Here's the preview: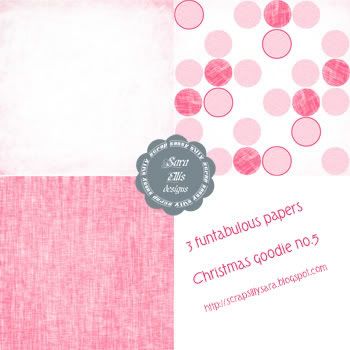 Download here
I look forward to your lovin' when you grab my goodie. Thanks!