........is finally available at both
HODS
and
OAKS
it's so unbelievably HUGE!!!!!!!!!
you can get the paper pack only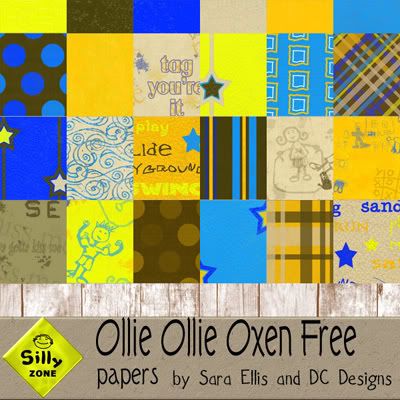 or the element pack only (not everything shown in the preview)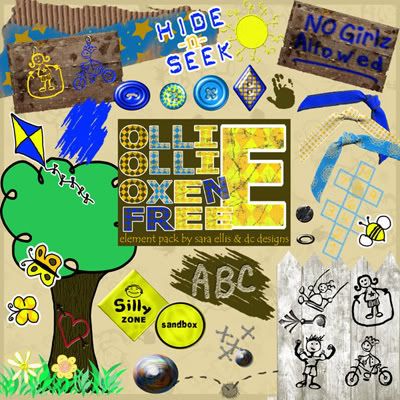 or get the together and save $$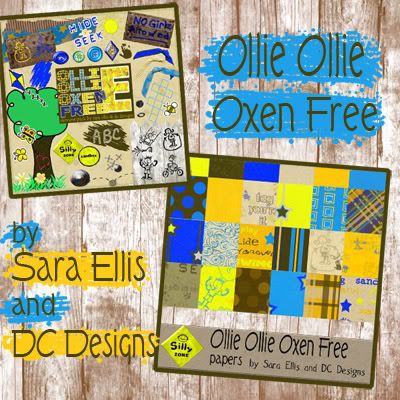 This is the funnest kit for all of your playground and outdoors playtime pictures! We had a ball making this kit and I am sure you will just have the time of your life with this. You can easily use it for both boys and girls. 3 alphas, 25 papers, and a HUGE variety of elements
Included for your enjoyment:
6 solid papers
19 patterned papers
3 alphas (2 look the same, but different sizes)
1 ball and jacks (the game)
1 bouncing ball
1 chain link
7 doodled colored chalk drawings
2 doodled charms
9 regular black doodles
6 painted handprints
1 heart with arrow
1 hopscotch game
1 nailhead
6 paint splotches
2 trees (one with heat carving)
6 fun wordarts
5 buttons (3 threaded)
1 ripped cardboard
1 long fence
1 short fence/gate
1 latched gate lock
1 unhooked gate lock
1 gate knob
3 flowers
2 flower stems
1 patch of grass
5 knotted ribbons
5 playground signs
1 sign post
1 screw
1 sun
2 zig zag stitches
1 messy triple stitch
and a little bit more :)
*****************
and.......you don't want to miss this.......
Everything is
30% off at HODS on Wednesday
...for Wacky Wednesday
including this brand new FABULOUSLY huge kit,
Ollie Ollie Oxen Free
....
all commerical and personal use items are included in the sale........you have to check it out...there really are some super super cool things
*****************
a few requests...if you don't mind...
1) sign up for my new mailing list (at the right)
so you can find out about all future kits and sales, freebies, plus misc. other things
2) vote for my blog (at the right)
3) scroll below....a Funky Fun Flower freebie (add-on to Ollie Ollie Oxen Free)
and a little Ebayin' too
4) please leave me a comment so I can have reading
...and perhaps visit your blog too :)