Thank you to so many people for guessing my newest fun & fabulous home. It looks like between my contest at DST and here at my blog, most people thought I was either going to Funky Playground Designs or Scrappity-Doo-Dah and all the SDD guessers were correct.
I had 44 guesses here by the (extended) deadline and a few stragglers after that.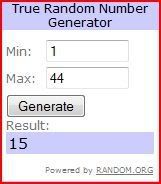 Since the 15th guess was for an inaccurate guess, I just went to the very first one after that which was correct and that was Angie!
I have a FREEBIE template (CU ok) available as a gift to everyone in my shop.
along with some other goodies which are all 50% off through the 15th.