First off....Congrats to my fabulous Omicron chapter of Alpha Phi. They welcomed 72 new members after an exciting Recruitment! Woo-hoo!!! I love my girls! I can't wait to see the list of all the new girls to see if any are from the Southwest.... or even from my high school back in Kansas City





***********
Congratulations to me!!!!
I scrapped THREE layouts last week. What a miracle!!!
my boys had little All About Me pages for preschool. We're supposed to attach a pic of the family and a pic of the child, and include their "likes" ...
well, last you I followed the instructions as directed

this year.... I didn't....

this is what I turned in instead...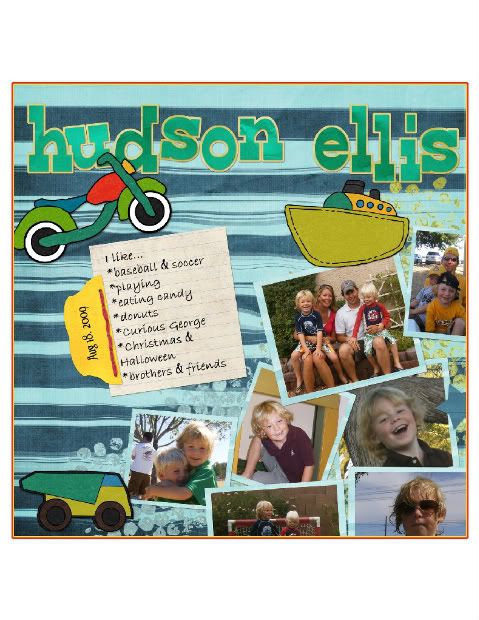 and...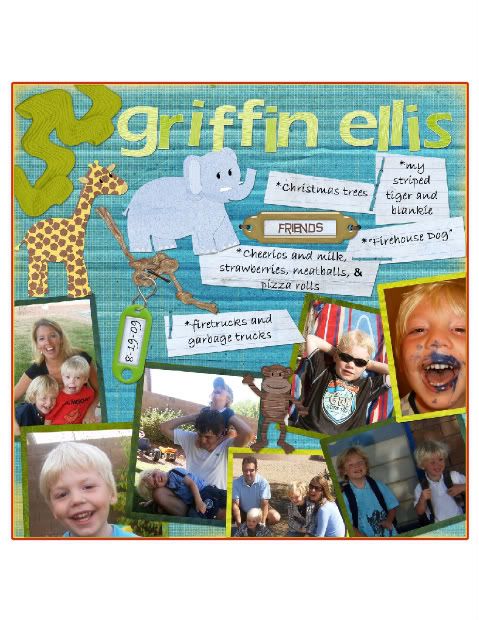 (everything used is by me from various kits, including one to be released soon)

all of the classmates take turns starting this week of bringing home the entire class to get to know them.. and then they are posted on the hallway outside of class for the entire year before they bring them home in May

and........ I also scrapped one for the Speed Scrap I hosted at Gotta Pixel last Thursday...



this is for the speed scrap I hosted earlier today

1st day of preschool this year... Griffin was tracing his name from right to left & very happy about it too
(the big scratch on his cheek was courtesy of his brother)

Loopdeeloo by Sara Ellis

*********

and Sears......... my husband won a $25 gift card to Sears about a week ago. I finally went to the store today and DANG!!!! it was so hard to spend that. I just didn't care for any of the clothes and then nothing else popped out at me... unless it was a few hundred dollars in the electronics dept. After lots of walking around I ended up with a new scraper for the grill, a new square griddle (our old one was kind of sad with a broken handle), and some new socks for by husband. Hopefully his next gift card he brings home from work will be for The Gap or Target. I could spend one of those so super fast.

********

ok.. now just wish for my nose to stop running... I'm so tired of this cold!

*************

and....... don't forget............

I'm offering you one super fantabulous can't beat offer......
You can
buy my entire store
at Gotta Pixel, valued at over $250 for only $25 until the August 29th................
BUT
...... this weekend GP is having a huge back-to-school sale... so that means my fabulous bargain of buying my whole store is even cheaper!!!!!!!! crazy crazy I tell you, but so true! It's
only $15
through the 24th
. Go mad crazy and enjoy!!!!!!!!!!