............by Danielle Engebretsen and Sara Ellis


a sweet painted artsy springtime kit called Spring it on,
this kit is filled with froggies and turtles doodled
and hand painted and flowers and 16 painted grungy papers, a must have!
and look how awesome these LOs look
with this super fun collab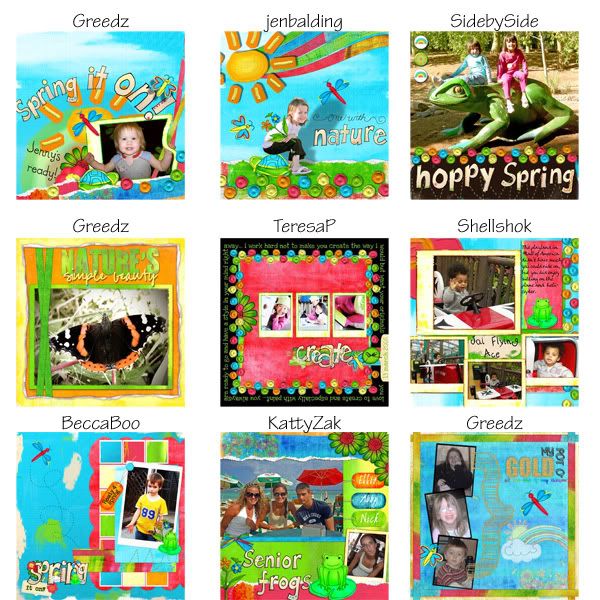 It's available at Gotta Pixel,
Digital Freebies (big store-wide sale this weekend),
and Purple Paper Flowers
use coupon SE_NEWS_0430 at Gotta Pixel and
receive 30% off... exp midnight April 19
enjoy... and Scrap Sassy Silly!!!!