I updated a few things on my sidebar....see anything fun over there that you might be interested in?
I am so addicted to Instant Cash Sweepstakes lately. It's just little 3 question surveys that earn you raffle tickets to a weekly $250 prize. It's an easy time killer... not like I need to waste any time... but... still... it's fun every so often......... go ahead, try your luck, you might enjoy it

************


ok.... I'm a little late posting my $1 Tuesday goodies... my Feedblitz subscribers won't see this until early Wed. morning, so I'll continue my $1 sale until sometime Wed later Wed morning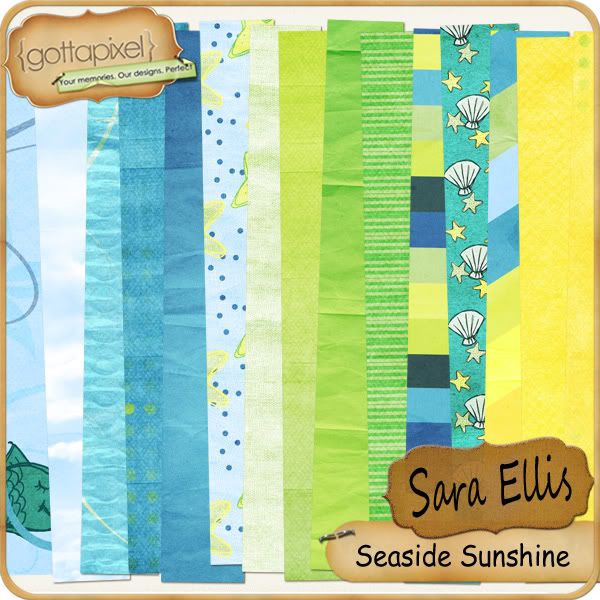 Seaside Sunshine Alpha, Elements, and Papers available separately for $1 each for Gotta Pixel's $1 Tuesday

look at a couple of fun layouts by Madae...



AND............

Jovial Fantasy is back from it's break while it was exclusive at another store for a couple months...
.....and it's only $1 on Tuesday