ok.... so I don't go through the Sunday coupons in the paper very often... I really should since it allows me to save a bit of money and who doesn't want to save money, right? well, at least I have my www.coupons.com. Have you been there? It's great. They add new coupons all the time and you can print the same coupon 2-3 times before they say you've reached your max. I just printed up a few more for me to take to the store today. I'll use them if they are on sale at the store too so I can get those goodies for almost free. I so love a good bargain!

and... speaking of bargains....
I have a little nifty one for you... isn't that so swell of me? :) oh yea.. put that big smile on your face.

Sherbert Sunshine... on sale for a couple days for 31% off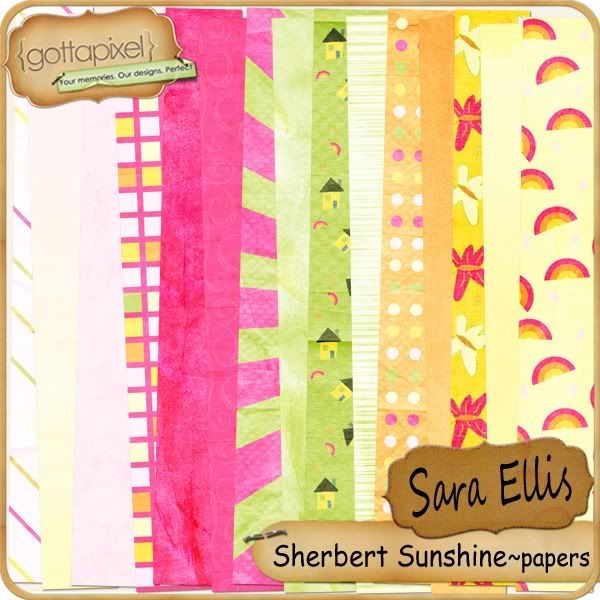 and... how about a little coordinating Sherbert Sunshine Add-on for you right now?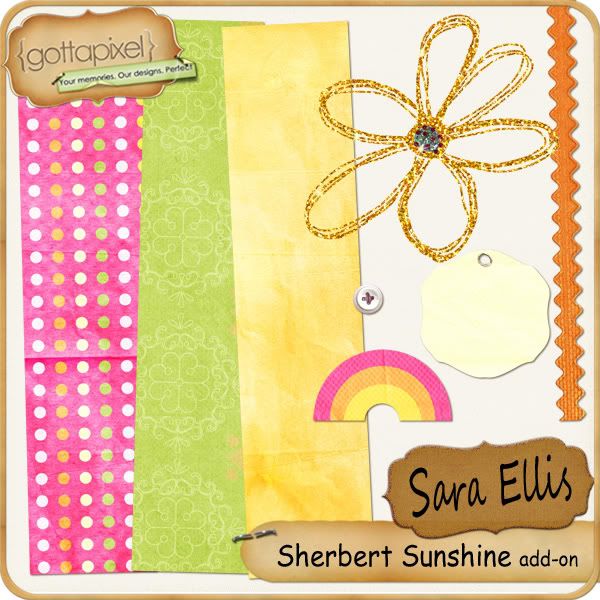 download here
AND ... if you come back and leave me a link to your layout with Sherbert Sunshine and/or Sherbert Sunshine Add-on, you might get lucky ... one random person will win a GC for my next fun kit... the winner will be picked on Friday night .......... the layout or hybrid project must be made with primarily all from Sherbert Sunshine......please feel free to e-mail me if you have any question at saranohw(at)yahoo(dot)com