ok....
today was the beginning for a lots of fish - my 4.5yo Hudson had his 1st swimming lesson in a couple of years. He did so well! I was so very proud of him. They had him float on his back and dive to the bottom (maybe 4 feet) to get something off the bottom. There is no way he would've tried to do these with me, but he didn't fight his teacher at all. My 3.5 yo Griffin is already more daring than Hudson in the water and doesn't mind to swim underwater. I was going to wait until the next 2 week session, but he really wanted to participate today. After class I signed him up and he'll get to start tomorrow with his brother. yay!!!
Hudson also started a dance sampler class today for 3-5 yo. It was the cutest thing in the world. The teacher is soo good with all the kids. Griffin will start his karate class Tuesday morning before swim. I'm hoping it will teach him a little bit about restraint and discipline.

Well... on to the rest of the fishies for the day.....


---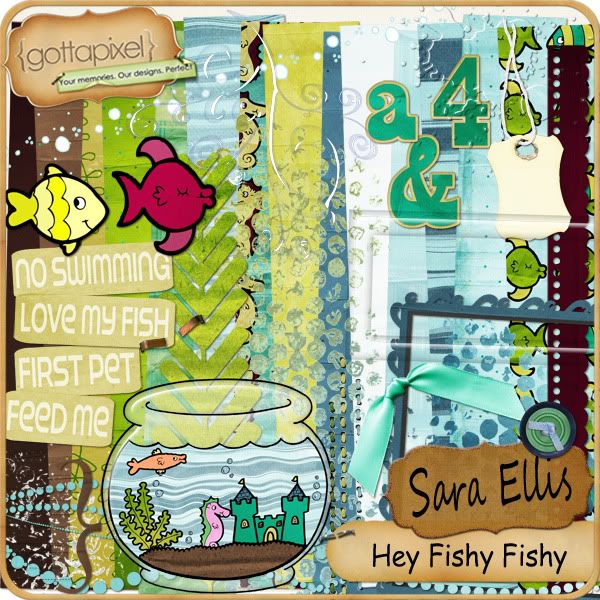 Hey Fishy Fishy is now available for you ... and it's 30% off, as well as the rest of my store all month long

OR..... you can get it on Tuesday, the 2nd, during Gotta Pixel's $1 Pixels day. The papers, elements, and alpha are all available separately for $1 each this one day only at GP.



special thanks to chbranch and CindyB for these two layouts (both are linked) ... they really showed two totally different ways to play with this kit
and..............
please be sure to scroll down below to take a gander at Gotta Pixel's June Daily Download freebie by me and Armina :)