look at me... back in the blogging swing of things again.....
woo-hoo!
*************************
My 4 yo had a nice lamenated artwork & journaling project from preschool today....
(he had to fill in the blanks and a teacher wrote it out for him)
"Hudson is thankful for the garbage truck man for picking up the garbage."
and....
"If I had one wish for our turkey day dish it would be....Yellow Ice Cream, PB&J Sandwich, Milk, and purple cake, it tastes like applesauce"
priceless, isn't it???
how about your kids????? anything similar?
*********
interesting blogs I've stumbled upon recently...
Cake Wrecks
Fantacy's Hillbilly Scraps
C Jane
(live your life to the fullest)
Ikea Hacker
Stretching a Buck
(I blogged about this yesterday)
*****************
ok........ well, ya know how every day Gotta Pixel has up to 4 or 5 different products from different designers for big bargains.. in our Pixel Picks catagory
Wednesdays are my day...
sooooooo this week.....
grab my super fun and fab page kit, Crazy Christmas for only $2.99, save 54%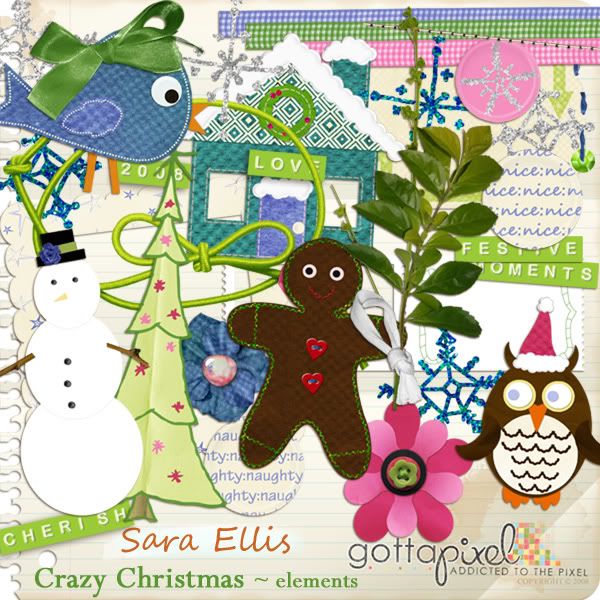 enjoy.. and Scrap Sassy Silly!